Thank you to all our customers for your support this year; unfortunately due to high demand our beautiful honey has now all been sold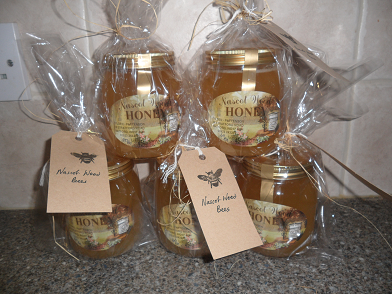 Please note that our honey is completely natural and untreated. It has not been pasteurised nor finely sieved. As a result it contains traces of pollen. It is often said that natural honey, unpasteurised and containing local pollens, is one of the best hay-fever remedies.
Natural honey will crystalise, or "set", at cooler temperatures. Again this is a completely natural process. If you prefer your honey "runny" just put the jar in a warm place such as an airing cupboard, or immerse the jar in tepid water for a while before use. At the moment all our honey for sale is runny.